Arabel Alva Rosales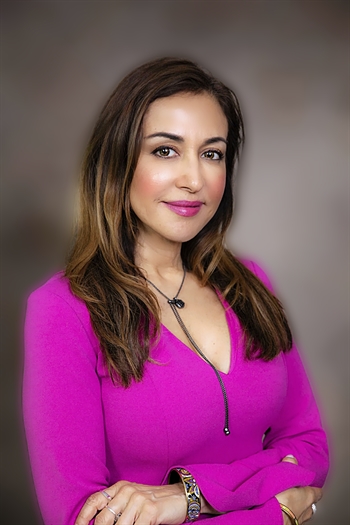 Arabel Alva Rosales is an entrepreneur that has been described in Chicago Magazine as a "Renaissance Woman" because of her ability to discuss concerns on Wall Street, global issues and what is happening in our communities. She is President and CEO of AAR & Assocs. Ltd. which has over 15 years of experience as a leader in both Management and Technology tools. AAR specializes in working with several software solutions developed by our strategic partners and are utilized by large public and private institutions. In addition to these software capabilities we provide on-going support, both on-line, and in-person training.
Arabel is the founder of RUNWAY LATINx and also co-founder and principal of Latino Fashion Week® (LFW™).She has been producing and a leader in the Latino fashion industry for the past thirteen years. Through her work in fashion Arabel has created a vehicle that helps several non-for-profits. RUNWAY LATINx is a multi-day branded entertainment environment providing opportunities for those interested in the fashion industry, including celebrities, musical talent, media and consumers.
Her proudest accomplishment is being the mother of a dynamic,energetic and knowledge-seeking daughter. Arabel holds an undergraduate degree from Mundelein at Loyola University in Liberal Arts with a major in Business Administration. In May of 2001, she obtained her J.D. from DePaul College of Law, where she has been a recipient of the law school's leadership scholarship award and Mayor Daley's Leadership Scholarship. Additionally, she is alumni of Leadership Greater Chicago and completed an Executive Program at Tuck Business School at Dartmouth.