Christine Przybyla Long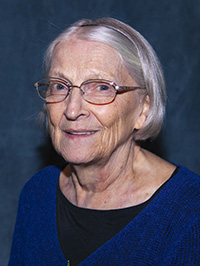 Christine Przybyla Long—most often known as Chris—is a Chicagoan, born and bred, and an activist by temperament. For many years I was the President of the Long Group, founded in 1980 to develop programs, manage civic events and campaigns, provide training, and deliver publication and communication assistance. In that role I have worked on the national staff of four presidential campaigns and numerous candidates for every level of government. But I have also been active in (and for) many not-for-profit organizations, receiving the Edward Cudecki American Pluralism Award in 1995 for my promotion of inter-ethnic, inter-racial cooperation.
Since 1984 I have been active in the City Club of Chicago as a member of the Board of Governors. During the past year I have been an active participant in both the Review and the By-Laws Revision committees.
I am especially proud of my extensive work in Poland during its transition to democracy, assisting its new leadership in the re-creation of a bicameral legislative structure, in facilitating four major U.S.-sponsored training programs for legislators, local elected officials, and their staffs, and the successful establishment of a training facility for women workers in Lodz. My pride in my Polish heritage and my long participation in Chicago's Polish-American community--including my appointment to the Warsaw Committee of the Chicago Sister Cities International Program as its Education Chair, membership in the founding board of the Polish-American Leadership Initiative, and service with many other groups--came together with my professional skills to provide several productive years of service.

I am a graduate of Milwaukee's Alverno College and possess more graduate hours of credit in more programs than any one can imagine.