Christopher FH. Robling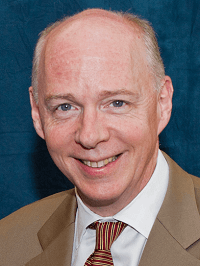 Chris Robling's career includes experience in media, government, agency public relations and politics. He joined Jayne Thompson and Associates as its first Principal in April 2002.
Mr. Robling has executed communications campaigns for a wide variety of corporate and institutional clients, focusing on class-action defense litigation. His work has been honored by a Silver Anvil, two top awards from the American Public Transportation Association and an Addy Award. He also is a recipient of a Peter Lisagor Award for his work on WMAQ-AM, then a CBS-Infinity all-news station.
Mr. Robling led the Republican members of the Chicago Regional Transportation Task Force in 2004, authoring their Minority Report. He is a former senior official of the Regional Transportation Authority and has spoken on urban mobility issues in Paris, Stockholm and in the United States.
Mr. Robling recorded the definitive interview of Mike Royko for WBEZ-FM. He has interviewed Henry Kissinger, Tom Wicker, former U.S. Senator and presidential candidate Gene McCarthy, then-Speaker J. Dennis Hastert, Anatoly Dobrynin, Warren Buffet and Tom Wolfe, among others. Since 2004 he has been the WGN-TV Morning News Republican analyst.
Mr. Robling speaks frequently on professional and public issues and has lectured at the University of Chicago, Northwestern's Kellogg and Medill schools, DePaul and Roosevelt Universities. Mr. Robling graduated from Georgetown University and attended Northwestern University School of Law.