Frank C. Paul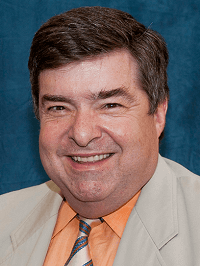 Frank Paul has been a public finance investment banker in Chicago for over three decades. He has served the capital financing needs of state and local governments raising over $15 billion in over 450 separate transactions. He has had the opportunity to work with every major government in the Chicago area. Some of the notable projects he has financed are the Wacker Drive reconstruction project, the Illinois Holocaust Museum, the first variable financing for Cook County and economic development financings throughout the State. He also serves as a pension trustee for the RTA.
He has served on several government advisory boards including the Local Government Advisory Board and the Illinois Securities Advisory Commission. He has served on gubernatorial transition teams advising on capital finance and infrastructure committees. Frank Paul has been a member of the City Club Board of Governors for over 20 years. He was elected twice to serve as Township Committeeman of Evanston Township.
He has been active in his community as a member holding leadership positions in several organizations, including Rotary, Rebuilding Together, the Indiana Society of Chicago and Boys' and Girls' Clubs.
Prior to working in the private sector, he worked for Mayor Richard Lugar and Mayor William Hudnut in Indianapolis, Indiana. He also served in the Indiana Department of Commerce. Mr. Paul graduated from Wabash College and Northwestern University's Kellogg Graduate School of Management.