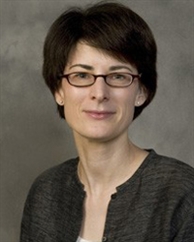 Alexandra Holt
Budget Director
City of Chicago
Monday, Aug 1, 2016
11:30 a.m. reception/12:00 p.m. luncheon
Location
Maggiano's Banquets
111 W. Grand Avenue
Chicago, IL 60654
Map and directions
Speaker
Alexandra Holt
Alexandra Holt was appointed Budget Director by Mayor Rahm Emanuel and confirmed by the City Council on June 8, 2011. She oversees the development and management of the City's $9 billion annual budget. She also works closely with the Mayor and his financial team on key reforms and economic development initiatives, including pensions and Tax Increment Financing. The upcoming 2017 budget marks her sixth budget with the Emanuel Administration, making her one of the longest serving City of Chicago budget directors. Prior to this appointment, Ms. Holt was a lawyer at the firm of Baker & McKenzie where she specialized in real estate, public law and infrastructure transactions. In addition, she previously served as the City of Chicago's Managing Deputy Budget Director and as Deputy Commissioner of the Department of Environment. She received a Juris Doctorate and a Master of Public Administration from the University of Chicago and earned a Bachelor's Degree at the University of Texas at Austin.
« Back to past events
Upcoming events
Chief Financial Officer
City of Chicago
Tuesday, Nov 2, 2021
Doors Open at 12:30 pm / Event Begins at 1:00 pm
Please note City Club's COVID-19 in-person event protocols
- All guests must provide proof of full vaccination at check-in
-All guests must remain masked throughout the program
-In lieu of serving lunch, Maggiano's will provide a to-go bag with a complete meal following the conclusion of the event
-Capacity will be reduced to allow more spaces between seats
City Club of Chicago event tickets are non-refundable.
Tickets are transferrable.