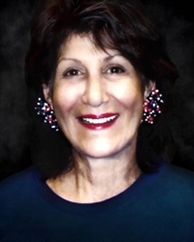 Hon. Maria Pappas
Treasurer
Cook County
Monday, Dec 5, 2016
11:30 a.m. reception/12:00 p.m. luncheon
Location
Maggiano's Banquets
111 W. Grand Avenue
Chicago, IL 60654
Map and directions
Speaker
Hon. Maria Pappas
Maria Pappas is the Treasurer of Cook County. She was first elected in 1998, and was elected to a fifth four-year term in 2014. Today, the Office of the Cook County Treasurer manages $18 billion yearly and distributes that revenue to 2,200 taxing districts.
As Treasurer, Pappas has been driven by a mission to achieve efficiency via technology and to provide transparency for voters. When she became Treasurer in 1998, the office had four working computers, six typewriters, and dozens of letter openers. Payment envelopes were opened by hand, and sums were written in ledger books. As a result of this archaic system, payment checks often sat for months before being deposited. Pappas immediately opened a bank lockbox to deposit checks the day they were received; and in her first year, interest on deposits increased nearly 400 percent.
As Treasurer, Pappas reduced the budget for 15 consecutive years. By fiscal year 2015, she offset nearly 90 percent of the County's annual budget allocation to the Treasurer's Office, using non-tax revenues to upgrade technology, streamline processes, and reduce staffing costs. Since 1998, Pappas has closed five of her own satellite offices and reduced staff from 250 employees to 89. At the same time, the Treasurer's Office has opened payment facilities at some 600 banks and inaugurated online payments via cookcountytreasurer.com.
Pappas is especially proud of initiating the County's Debt Disclosure Ordinance, which requires taxing districts to publicly report their finances, including pension debt. The Treasurer's Office puts the information, tailored to each Property Index Number, on property tax bills and on its website.
Prior to becoming Treasurer, Pappas served as a Cook County Commissioner for eight years. As Commissioner, she was a fiscal hawk who fought for tax cuts and for open and efficient government. The seeds of her public career were planted at the Adler Institute of Psychology and nourished by a grant from the Illinois Attorney General's Office to fight drugs in youth at Chicago's Altgeld Gardens. Testifying in court led her to prisons, which led her to law school, which led her to public service.
Pappas is the granddaughter of Cretan immigrants and was born in Warwood, West Virginia, a town of 2,000 in coal-mining country near Wheeling. A bicyclist, runner, and swimmer, she has participated in about 100 marathons, triathlons, and bike rides, including two Ground Zero-to-Pentagon rides to commemorate the September 11th terrorist attacks.
Pappas has taught across the United States and in eight European countries and Israel. She has shown China how to develop a property tax system and has worked with Greece on automation. She has earned a degree in Sociology from West Liberty State College, a degree in Guidance and Counseling from West Virginia University, a doctorate in Counseling and Psychology from Loyola University of Chicago, and a Juris Doctor from IIT Chicago-Kent College of Law.
« Back to past events
Upcoming events
Moderated by H.G. Chissell
Erin Aleman, Rep. Eva-Dina Delgado, Jacky Grimshaw, Leanne Redden
Wednesday, Dec 7, 2022
Doors Open at 11:30 am / Event Begins at 12:00 pm
featuring Dr. Allison Arwady, Dr. Colleen Cicchetti and Senator Mike Simmons
Dr. Vivek Murthy joins Chicago youth, clinicians, and local leaders to dive into the state of youth mental health, innovative approaches to supporting wellness and the importance of eliminating stigma.
Thursday, Dec 8, 2022
Doors Open at 11:30 am / Event Begins at 12:00 pm
City Club of Chicago event tickets are non-refundable. Tickets are transferrable.
Our venues are wheelchair accessible. To request any other accessibility, please contact Amanda Agosti at aagosti@cityclub-chicago.org