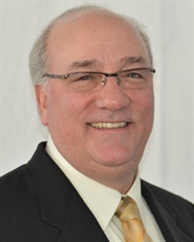 Don Orseno
Executive Director/CEO
Metra
Monday, Jan 23, 2017
11:30 a.m. reception/12:00 p.m. luncheon
Location
Maggiano's Banquets
111 W. Grand Avenue
Chicago, IL 60654
Map and directions
Speaker
Don Orseno
Don Orseno is the Executive Director/CEO of Metra, one of the largest commuter rail systems in the nation. Comprised of 11 rail lines operating over 1,100 miles of track, Metra provides approximately 300,000 passenger trips each weekday and serves as a crucial link between 241 stations in the six-county region.
As Executive Director, Orseno provides leadership and direction to all areas of Metra's operations and administration to ensure that Metra achieves its vision, mission, goals, and objectives. In his role as CEO, Orseno's responsibilities include oversight of Metra's budget, which totals more than $1 billion for operations and capital in 2016.
Orseno was appointed to his current position in 2014, after racking up four decades of experience in the railroad industry. A native of the Chicago area, he began his career in 1974 as a trainman for the Chicago Rock Island and Pacific Railroad. After the Rock Island Railroad ceased operations in March 1980, he was hired by the Chicago Northwestern Transportation Company as a locomotive engineer. In 1984, he began working for Metra and he has held progressively responsible management positions including: Trainmaster, Senior Trainmaster, Director of Mechanical, Director of Suburban Operations, Director of Safety and Rules, Chief Customer Service Officer, Chief Transportation Officer, and most recently, Deputy Executive Director/Chief Operating Office.
Orseno is well-known in the industry and is valued highly for his experience. Currently, he sits on the Board of Directors for the Chicago Railroad Superintendent's Association (CRSA), the Transportation Technology Center, Inc. (TTCI), and the American Public Transportation Association (APTA). He also serves on several committees at APTA and on the Safety Operations and Management Committee of the Association of American Railroads (AAR). Previously, Orseno served as Vice President and then President of the American Association of Railroad Superintendents (AARS) and as President of CRSA for ten years.
« Back to past events
Upcoming events
Chief Executive Officer
Chicago Public Schools
Tuesday, Dec 5, 2023
Doors Open at 11:30 am / Event Begins at 12:00 pm
moderated by Andrew Broy
Macke Raymond, Constance Jones and Greg White
Tuesday, Dec 12, 2023
Doors Open at 11:30 am / Event Begins at 12:00 pm
City Club of Chicago event tickets are non-refundable. Tickets are transferrable.
Our venues are wheelchair accessible. To request any other accessibility, please contact Amanda Agosti at aagosti@cityclub-chicago.org