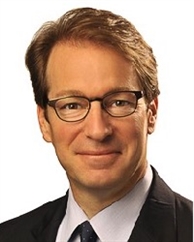 Hon. Peter Roskam
United States Representative
State of Illinois, 6th District
Monday, Mar 6, 2017
11:30 a.m. reception/12:00 p.m. luncheon
Location

Maggiano's Banquets, 111 W. Grand Avenue
Chicago, IL 60654
Map and directions
Speaker
Hon. Peter Roskam
U.S. Representative Peter J. Roskam is in his sixth term of service to the people of the 6th District of Illinois.
Currently, Roskam serves as the Ways & Means Tax Policy Chairman for the 115th Congress. From this key legislative perch, he is expected to play a leading role in the first major overhaul of the nation's tax code in over three decades. The Committee on Ways and Means is the oldest committee of the United States Congress, and is the chief tax-writing committee in the House of Representatives. The Committee derives a large share of its jurisdiction from Article I, Section VII of the US Constitution which declares, "All Bills for raising Revenue shall originate in the House of Representatives." Roskam has served on the Committee since 2009 and assumed the Tax Policy Chairmanship in 2017.
Roskam also sits on the Health Subcommittee and previously led the Oversight Subcommittee—a key watchdog post with jurisdiction into the spending and operations of tax-writing and healthcare programs within the federal government. Roskam was at the center of the investigation into the IRS after it was revealed the agency was targeting Americans for their personal, religious, and political beliefs, authoring legislation to protect against these abuses that became law. He also championed efforts to overhaul the troubled agency's civil asset forfeiture program and probed the relationship between the rising costs of college and the tax code.
Active on national security issues and promoting America's role in the world, Roskam leads the House Democracy Partnership, assisting legislatures in emerging democracies. Roskam also serves as a Co-Chair of the House Republican Israel Caucus—the largest Republican congressional organization dedicated to strengthening the US-Israel relationship—and serves on the Board of Directors for the National Endowment for Democracy. He previously served on the Select Committee investigating the terrorist attack in Benghazi, Libya.
Roskam graduated from the University of Illinois before spending his early career in the office of his mentor, legendary Congressman Henry Hyde. He later earned his JD from IIT Chicago-Kent College of Law and began a law practice, where he developed significant experience as a litigator. Roskam has represented Chicago's western suburbs in both the Illinois House of Representatives and Senate.
Roskam lives in Wheaton with his wife of over 28 years, Elizabeth. They have four children.
« Back to past events
Upcoming events
Paul Vallas will discuss his plan for creating a permanent, standing infrastructure for equitable, community-led economic development centered in historically disinvested parts of the city.
Tuesday, Jan 31, 2023
Doors Open at 11:30 am / Event Begins at 12:00 pm
moderated by Laura Washington
Roseanna Ander, Mecole Jordan-McBride, Mike Milstein, Andrew Papachristos
Wednesday, Feb 1, 2023
Doors Open at 11:30 am / Event Begins at 12:00 pm
City Club of Chicago event tickets are non-refundable. Tickets are transferrable.
Our venues are wheelchair accessible. To request any other accessibility, please contact Amanda Agosti at aagosti@cityclub-chicago.org