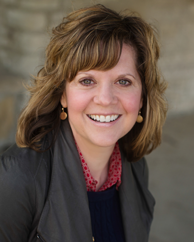 Audra Hamernik
Executive Director
Illinois Housing Development Authority
Tuesday, May 2, 2017
11:30 a.m. reception/12:00 p.m. luncheon
Location

Maggiano's Banquets, 111 W. Grand Avenue
Chicago, IL 60654
Map and directions
Speaker
Audra Hamernik
Audra Hamernik is the Executive Director of the Illinois Housing Development Authority. Appointed to lead the organization in February 2016, Hamernik is a longtime housing executive with more than 20 years of public and private industry experience.
Prior to joining IHDA, she was the Principal of A. Hamernik & Associates, a consulting firm where she advised nonprofit agencies on affordable housing development and funding strategies, and counselled local governments on affordable housing issues and administration of funds. Hamernik was also the Executive Director and founder of Bluestem Housing Partners, a nonprofit organization that developed affordable apartments for working families in both urban and rural communities. In each of these roles, she is credited with the coordination of complex investments that layered public and private funds to build quality, affordable homes throughout Illinois.
Before founding Bluestem, she served as Assistant Community Development Director for the Village of Villa Park and as Senior Planner for DuPage County. Currently, Hamernik serves on the Board of Directors for the National Council of State Housing Agencies and the Federal Home Loan Bank of Chicago's Community Investment Advisory Council.
Hamernik grew up in Johnson County in southern Illinois and earned her bachelor's and master's degrees in Urban and Regional Planning from the University of Illinois at Urbana-Champaign.
« Back to past events
Upcoming events
Chief Executive Officer
Chicago Public Schools
Tuesday, Dec 5, 2023
Doors Open at 11:30 am / Event Begins at 12:00 pm
moderated by Andrew Broy
Macke Raymond, Constance Jones and Greg White
Tuesday, Dec 12, 2023
Doors Open at 11:30 am / Event Begins at 12:00 pm
City Club of Chicago event tickets are non-refundable. Tickets are transferrable.
Our venues are wheelchair accessible. To request any other accessibility, please contact Amanda Agosti at aagosti@cityclub-chicago.org