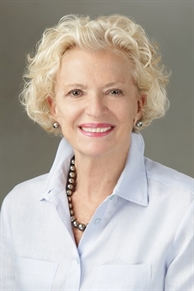 Special Olympics Chicago: 50 Years Later
Hon. Anne Burke
Tuesday, Aug 29, 2017
7:30 a.m. reception/8:00 a.m. breakfast
Location

Maggiano's Banquets, 111 W. Grand Avenue
Chicago, IL 60654
Map and directions
Speaker
Hon. Anne Burke
Justice Anne M. Burke is a member of the Illinois Supreme Court's First Judicial District. She was appointed to the Supreme Court on July 6, 2006 and was elected in 2008. Prior to joining the Supreme Court, Justice Burke was appointed to the Appellate Court in 1995 and was elected the following year to the appellate bench where she served until July 5, 2006. Her judicial career began earlier, in 1987, with an appointment to the Illinois Court of Claims by Governor Jim Thompson. She was later reappointed by Governor Jim Edgar. Before serving on the Illinois Appellate Court, Justice Burke provided in-depth leadership in reshaping and improving the Illinois juvenile justice system. Governor Jim Edgar appointed her Special Counsel for Child Welfare Services, and made her a member of his Legislative Committee on Juvenile Justice.
Prior to her judicial career, Justice Burke was physical education teacher with the Chicago Park District where she worked with children with disabilities. Out of that experience, she went on to co-found the Chicago Special Olympics in 1968. She later served as a director of that organization as it grew to become the International Special Olympics represented in more than 170 countries.
As a member of the Illinois Supreme Court, Justice Burke is a frequent speaker and panelist before many civic and local bar associations. For more than two years, serving as Interim Chair, she directed the efforts of the National Review Board of the United States Conference of Catholic Bishops investigating the causes and effects of the clerical sexual abuse scandal and helped to establish guidelines and policies for effectively responding to this scandal. She currently serves on the Executive Steering Committee of Kennedy Forum Illinois.
Justice Burke is married to Chicago Alderman Edward M. Burke and they have five children: Edward Jr., Jennifer, the late Emmett, Sarah and Travis, and nine grandchildren.
« Back to past events
City Club of Chicago event tickets are non-refundable. Tickets are transferrable.