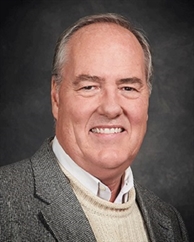 Jeff Mays
Director
Illinois Department of Employment Security
Thursday, Sep 7, 2017
11:30 a.m. reception/12:00 p.m. luncheon
Location

Maggiano's Banquets, 111 W. Grand Avenue
Chicago, IL 60654
Map and directions
Speaker
Jeff Mays
Jeff Mays is the Director of Illinois Department of Employment Security (IDES).
Under Director Mays's leadership, IDES is focusing on enhancing the agency's services for job seekers, claimants and employers, and on making IDES the pre-eminent employment agency in Illinois. IDES will continue to provide job services and career education to help build a stronger workforce, to underscore the benefits of the agency's extensive wage and workforce-participation-rate database, and as Director Mays says, "do a lot of good for a lot of people."
Whether it's connecting employers to job-seekers, helping unemployed individuals find meaningful work, providing unemployment insurance to those who are eligible, producing labor market data or protecting taxpayers from unemployment insurance fraud -- IDES impacts thousands of people each day and helps them through their challenging times.
Mays has extensive experience working in state and federal government and is an advocate of education and workforce development in Illinois. Mays is a former, five-term Illinois state legislator who represented West-Central Illinois (R-96th District; 1981-1990).
He served as Co-Chair of the Legislative Audit Commission, as Minority Spokesman on the House Appropriations Committee and on the House Labor and Commerce, Executive, and Financial Institutions Committees, as well as the Select Committee on Veterans' Affairs. Mays also served as Special Assistant to the Chicago Regional Administrator of the U.S. Department of Housing and Urban Development.
As President of the Illinois Business Roundtable, an association of corporate business leaders, Mays made recommendations on Illinois' policy issues. Mays also served as Vice President of Human Resources and as Executive Vice President of the Illinois State Chamber of Commerce. Mays holds a bachelor's degree from Northwestern University in History.
He lives in Quincy and prior to his appointment as Director of IDES, served as the Vice President on the Quincy Public School Board.
« Back to past events
Upcoming events
Candidate for Mayor of Chicago
Monday, Mar 27, 2023
Doors Open at 11:15 am / Program Begins at 12:00 pm / Social Hour 1:00 - 2:00 pm - dessert, coffee and cash bar
Candidate for Mayor of Chicago
Tuesday, Mar 28, 2023
Doors Open at 11:15 am / Program Begins at 12:00 pm / Social Hour 1:00 - 2:00 pm - dessert, coffee and cash bar
City Club of Chicago event tickets are non-refundable. Tickets are transferrable.
Our venues are wheelchair accessible. To request any other accessibility, please contact Amanda Agosti at aagosti@cityclub-chicago.org