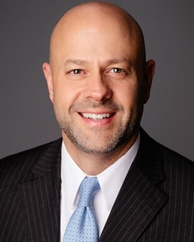 Cory Jobe
Director
Illinois Office of Tourism
Monday, Oct 30, 2017
11:30 a.m. reception/12:00 p.m. luncheon
Location

Maggiano's Banquets, 111 W. Grand Avenue
Chicago, IL 60654
Map and directions
Speaker
Cory Jobe
As Director of the Illinois Office of Tourism, Cory M. Jobe is responsible for leading the state's tourism marketing and development efforts. In his role, Mr. Jobe works in collaboration with tourism industry professionals across Illinois to promote domestic and international visitor travel, and to help grow the state's tourism industry. Prior to his appointment by Governor Bruce Rauner in January 2015, Mr. Jobe served as Deputy Chief of Staff in the Office of the Illinois Comptroller from 2011 to 2015. Currently based in Chicago, he recently served on the Springfield City Council as the elected Alderman for Springfield's 6th Ward, an area with many notable tourism attractions, including the Dana Thomas House and the Lincoln Home National Historic Site. From 2006-2010, Mr. Jobe served as leader of the Peoples Economic Development Corporation, and he served as Director of Economic Development for the Office of the Illinois State Treasurer from 1997 to 2006. He currently sits on the National Board of Directors for the U.S. Travel Association based in Washington, D.C., and locally sits on the Board of Directors for The Hope Institute for Children and Families.
« Back to past events
Upcoming events
CEO
Chicago Public Schools
Thursday, Aug 29, 2019
11:30 a.m. reception/12:00 p.m. luncheon
moderated by Kristen McQueary
Laurence Msall, Adam Schuster & Hon. Heather Steans
Monday, Sep 9, 2019
11:30 a.m. reception/12:00 p.m. luncheon
Events sell out quickly!
Don't miss an event. Keep up with the City Club of Chicago.