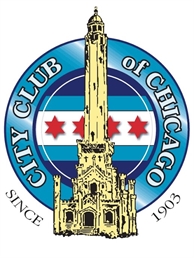 WTTW Democratic Gubernatorial Candidate Forum
Moderated by Phil Ponce
Wednesday, Mar 14, 2018
5:30 p.m. Reception/7:00 p.m. Forum/8:00 p.m. Reception
Location
WTTW Studios
5400 N. St. Louis
Chicago, IL 60625
Map and directions
Given the special nature of this event, the cancellation deadline for this event is Friday, March 9, 2018 by 5 pm. Additionally, payment in full is required prior to the event.
Speaker
WTTW Candidate Forum
For over a decade, the City Club of Chicago has helped to underwrite candidate forums on WTTW. These forums have featured political leaders such as U.S. President Barack Obama, U.S. Senator Richard Durbin, and Illinois Governor Bruce Rauner.

This unique opportunity allows you to be a part of the studio audience for one of these historic candidate forums. Catch all of the live action and see Phil Ponce moderate Democratic Gubernatorial Candidates on Wednesday, March 14 in their last joint appearance of the campaign. A reception with refreshments takes place before and after the forum.
« Back to past events
Upcoming events
City of Chicago Inspector General Joseph Ferguson, Chicago Board of Education Inspector General Nicholas Schuler, Cook County Inspector General Patrick Blanchard
Wednesday, Jul 18, 2018
11:30 a.m. reception/12:00 p.m. luncheon
moderated by George Papajohn
Gary Marx, David Jackson, Jennifer Smith Richards, Juan Perez, Jr.
Tuesday, Jul 24, 2018
11:30 a.m. reception/12:00 p.m.
Events sell out quickly!
Don't miss an event. Keep up with the City Club of Chicago.