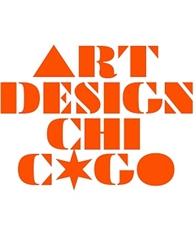 Art Design Chicago: The Intersection of Creativity and Commerce
Introduction by Elizabeth Glassman
Nora Daley, Thomas Dyja, Jacqueline Terrassa, and Amanda Williams
Tuesday, May 15, 2018
11:30 a.m. reception/12:00 p.m. luncheon
Location
Maggiano's Banquets
111 W. Grand Avenue
Chicago, IL 60654
Map and directions
Speakers
Elizabeth Glassman
Elizabeth Glassman is President and Chief Executive Officer of the Terra Foundation for American Art, an international organization with offices in Chicago and Paris dedicated to supporting the study and presentation of historical American art worldwide. Since joining the organization in 2001, she has led the foundation in developing and launching its expanded grant program, which has awarded more than $95 million for nearly 1,000 exhibitions and scholarly programs in over 30 countries.
Glassman also oversees the foundation's renowned collection of American art, as well as partnership projects, including the first American art exhibitions to take place at the Musée du Louvre and in the People's Republic of China. She has deep roots in the arts are evident in her work with numerous museums and collections, including the Menil Collection, in Houston; the Metropolitan Museum of Art, in New York; and the National Gallery of Art, in Washington, DC. With expertise in prints, drawings, and photographs, she has authored many articles and catalogues including Cliché-verre: Hand-Drawn, Light-Printed: A Survey of the Medium from 1839 to the Present (1981) and O'Keeffe on Paper (2000).
Prior to joining the Terra Foundation, Ms. Glassman established the Georgia O'Keeffe Foundation and served as its president. In 2012 she was awarded the distinction of Officier dans l'Ordre des Arts et des Lettres by the French Ministry of Culture for her significant contribution to furthering the arts in France and throughout the world. In 2013 she was elected to the Board of Directors of the Crystal Bridges Museum of American Art, in Bentonville, AR, and the Robert Rauschenberg Foundation. Ms. Glassman holds master's degrees in both business administration and art history from University of St Thomas, Houston, and University of New Mexico, Albuquerque, respectively.
Nora Daley
Nora Daley is the Chair of the City of Chicago's Cultural Advisory Council and Vice Chair of the Terra Foundation of American Art. Daley serves on the board and executive committee of After School Matters, the Frances Xavier Warde School, Navy Pier Inc. and Steppenwolf Theatre Company. She also serves on the advisory board of the Illinois Justice Project and the education committee for the Museum of Contemporary Art. Ms. Daley received a BA in Art History from Fairfield University. Daley lives in Chicago with her husband and three children.
Thomas Dyja
Thomas Dyja is the author of the award-winning history of Chicago, The Third Coast: When Chicago Built the American Dream. He was born and raised on the Northwest Side, a third generation Chicagoan. A graduate of Columbia University, he has worked as a bookseller, on the agency side at ICM, and for Bantam Books, where he dealt with popular culture, from the original Rotisserie League series to Richard Saul Wurman, creator of the TED conference. He was a partner in the book packaging company Balliett & Fitzgerald, creating books for clients such as ESPN, People magazine, USATODAY, and A&E Television and editing four anthologies. He is the author of three novels (Play for a Kingdom, Meet John Trow, and The Moon in Our Hands), a biography of civil rights pioneer Walter White, and co-author of a book on education with former New York schools chancellor Dr. Rudy Crew titled Only Connect.
Jacqueline Terrassa
Jacqueline Terrassa is the Woman's Board Endowed Chair of Learning and Public Engagement at the Art Institute of Chicago. A nationally-recognized art educator and an advocate for the value of the arts and museums in society, she is passionate about the importance of nurturing creative minds and the potential that lies in the encounter between people, institutions, and works of art. She previously served as Managing Museum Educator for Gallery and Studio Programs at the Metropolitan Museum of Art in New York and held positions in leadership and education at the Museum of Contemporary Art Chicago, the Freer Gallery of Art and Arthur M. Sackler Gallery at the Smithsonian, the David and Alfred Smart Museum of Art at the University of Chicago and the Hyde Park Art Center, also in Chicago. She holds a BFA from Washington University in St. Louis and an MFA from the University of Chicago.
Amanda Williams
Amanda Williams is a visual artist who trained as an architect. Her practice blurs the distinction between art and architecture through works that employ color as a way to draw attention to the political complexities of race, place and value in cities. The landscapes in which she operates are the visual residue of the invisible policies and forces that have misshapen most inner cities. Williams's installations, paintings, video, and works on paper seek to inspire new ways of looking at the familiar, and in the process, raise questions about the state of urban space in America.
Williams has exhibited widely, including the 2018 Venice Architecture Biennale, a solo exhibition at the MCA Chicago, The Art Institute of Chicago and the Pulitzer Arts Foundation in St. Louis. She is a 2018 United States Artists Fellow, a Joan Mitchell Foundation Painters & Sculptors grantee, an Efroymson Family Arts Fellow, a Leadership Greater Chicago Fellow and a member of the multidisciplinary Exhibition Design team for the Obama Presidential Center. She has served as a Visiting Assistant Professor of Architecture at Cornell University and Washington University in St. Louis. She lives and works on Chicago's south side.
« Back to past events
Upcoming events
Cook County Health
Chief Executive Officer
Wednesday, Feb 9, 2022
Doors Open at 12:30 pm / Event Begins at 1:00 pm
Chicago Department of Aviation
Wednesday, Feb 23, 2022
Doors Open at 12:30 pm / Event Begins at 1:00 pm
Please note City Club's COVID-19 in-person event protocols
- All guests must provide proof of full vaccination at check-in
-All guests must remain masked throughout the program
-In lieu of serving lunch, Maggiano's will provide a to-go bag with a complete meal following the conclusion of the event
-Capacity will be reduced to allow more spaces between seats
City Club of Chicago event tickets are non-refundable.
Tickets are transferrable.