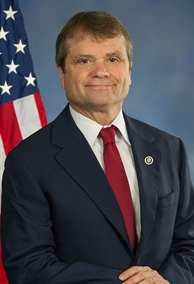 Hon. Mike Quigley
Looming Constitutional Crisis: The Erosion of Institutions, Rule of Law & National Security in the Age of Trump
Monday, Jun 18, 2018
11:30 a.m. reception/12:00 p.m. luncheon
Location
Maggiano's Banquets
111 W. Grand Avenue
Chicago, IL 60654
Map and directions
Speaker
Hon. Mike Quigley
Mike Quigley was elected to Congress to represent Illinois' 5th District on April 7, 2009. A former Cook County Commissioner who began his career serving as an aide to former 44th Ward Alderman Bernie Hansen, Congressman Quigley has served his community for more than thirty years. His election to Congress was an opportunity to take his unique style of reform-minded politics, which Chicagoans have known for years, from Cook County to Washington.
In Washington, Congressman Quigley has made government reform and fiscal responsibility the cornerstones of his legislative agenda. By starting from scratch and asking tough questions about what the government actually needs, his innovative "Reinventing Government" reports lay out detailed plans for streamlining the federal budget and reducing the deficit.
In 2015, Congressman Quigley was appointed by Democratic Leader Nancy Pelosi to serve on the influential House Permanent Select Committee on Intelligence (HPSCI). The committee oversees the activities of the entire Intelligence Community. Representing Chicago, one of the nation's largest cities and a major hub for travel and commerce, Congressman Quigley brings to the committee a unique understanding of the national security challenges we face and has championed policies that will really keep America safe. He believes the government has both the capability and responsibility to strike the proper balance between protecting our nation's security and safeguarding the civil liberties of its citizens and will serve as a watchdog over our intelligence agencies. He currently serves on the NSA and Cybersecurity Subcommittee and the Emerging Threats Subcommittee.
Congressman Quigley has established himself as a leader on many of our nation's most challenging and significant issues. He continues to fight for full LGBT equality as Vice Chair of the LGBT Equality Caucus, as well as a woman's right to choose and commonsense gun law reforms that will make our communities safer.
Congressman Quigley lives with his wife Barbara in Chicago's Lakeview neighborhood, where he has lived since 1982. His daughters, Alyson and Meghan, are both grown and out of the house but he has his dog Scout to keep him busy. In his free time, he roots for the Stanley Cup Champion Chicago Blackhawks, cheers on the World Series Champion Cubs and enjoys playing ice hockey in a weekly game at home in the district.
« Back to past events
Upcoming events
Laura Washington, Jen Sabella, Ben Joravsky
Wednesday, May 22, 2019
11:30 a.m. reception/12:00 p.m. luncheon
City of Chicago
Tuesday, May 28, 2019
11:30 a.m. reception/12:00 p.m. luncheon
Events sell out quickly!
Don't miss an event. Keep up with the City Club of Chicago.