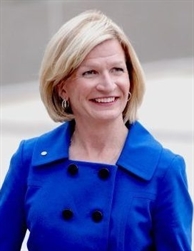 Darlene Senger Breakfast
Candidate
Illinois Comptroller
Tuesday, Oct 2, 2018
7:30 a.m. reception/8:00 a.m. breakfast
Location
Maggiano's Banquets
111 W. Grand Avenue
Chicago, IL 60654
Map and directions
Speaker
Darlene Senger
Darlene Senger is a businesswoman, civic, and community volunteer.
Previously Senger was a member of the Naperville, Illinois City Council. She worked to reduce property tax rates, improve the city's infrastructure and enhance the community's public safety network. In 2009 she became a Republican member of the Illinois House of Representatives.
Senger received awards from the Illinois Chamber of Commerce and Illinois Farm Bureau for her work to hold down taxes and promote economic opportunity.
Senger earned her finance degree from Purdue University and later earned her MBA from DePaul University. She is a mother of two.
« Back to past events
Upcoming events
Monday, Dec 17, 2018
11:30 a.m. reception/12:00 p.m. luncheon
Chicago Mayoral Candidate
Tuesday, Dec 18, 2018
7:30 a.m. reception/8:00 a.m. breakfast
Events sell out quickly!
Don't miss an event. Keep up with the City Club of Chicago.