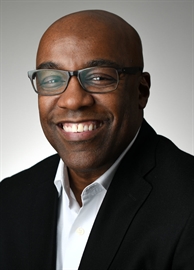 Kwame Raoul - Breakfast
Democratic Candidate for Attorney General
Friday, Oct 19, 2018
7:30 a.m. reception/8:00 a.m. breakfast
Location
Maggiano's Banquets
111 W. Grand Avenue
Chicago, IL 60654
Map and directions
Speaker
Kwame Raoul
Kwame Raoul started his legal career nearly 25 years ago as a prosecutor in the Cook County State's Attorney's Office, handling child welfare cases, prosecuting violent criminals and helping crime victims access resources and exercise their rights. He continued to practice as a labor and employment attorney for the City Colleges of Chicago. Kwame currently serves as a partner in the health law group of Quarles & Brady.
As a role model for his public service, Kwame looks to his father, who was a community physician for 30 years on Chicago's South Side. He made house calls and never turned away a patient who was unable to pay. Inspired by his compassion and ethic of service, Kwame will continue fighting for the rights of Illinoisans as their next Attorney General.
« Back to past events
Upcoming events
Monday, Dec 17, 2018
11:30 a.m. reception/12:00 p.m. luncheon
Chicago Mayoral Candidate
Tuesday, Dec 18, 2018
7:30 a.m. reception/8:00 a.m. breakfast
Events sell out quickly!
Don't miss an event. Keep up with the City Club of Chicago.