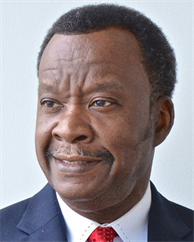 Willie Wilson
Candidate for Mayor of Chicago
Monday, Nov 5, 2018
11:30 a.m. reception/12:00 p.m. luncheon
Location
Maggiano's Banquets
111 W. Grand Ave.
Chicago, IL 60654
Map and directions
Speaker
Willie Wilson
Philanthropist, entrepreneur, recording artist and first-year politician Willie Lee Wilson recently gained notoriety after earning nearly 11 percent of the votes in the 2015 Chicago mayoral election.
Wilson is the recipient of a Doctor of Divinity degree from Mt. Carmel Theological Seminary, a Doctor of Humane Letters from Chicago Baptist Institute International, Honorary Doctorate in Humanitarianism from Swisher Bible College and a Doctorate in Humanitarianism from Denver Institute of Urban Studies and Adult College. In November 2003, the Illinois State House of Representatives adopted resolution HR0491 in the 93rd General Assembly to honor Wilson's successes as a member of the National Black McDonald's Owner Operator Association and his contributions to his community.
He is the current chairman of the Trustee Board of Chicago Baptist Institute International. Wilson continues to reside in Chicago with his wife of 18 years.
« Back to past events
Upcoming events
Tuesday, Jun 18, 2019
11:30 a.m. reception/12:00 p.m. luncheon
CEO
Metropolitan Pier and Exposition Authority
Tuesday, Jun 25, 2019
11:30 a.m. reception/12:00 p.m. luncheon
Events sell out quickly!
Don't miss an event. Keep up with the City Club of Chicago.