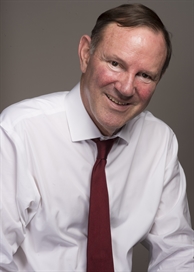 Donald E. Graham
Former Publisher, The Washington Post, Co-Founder, The Dream Scholarship Program
Wednesday, Jan 16, 2019
11:30 a.m. reception/12:00 p.m. luncheon
Save to calendar
$35.00 Member
$35.00 Member Guest (Join now!)
$50.00 Non-member (Join now!)
$750.00 Sponsor
Register now Seating is limited
Location
Maggiano's Banquets
111 W. Grand Ave.
Chicago, IL 60654
Map and directions
Speaker
Donald E. Graham
Donald E. Graham became chairman of the board in September 1993. He was chief executive officer of Graham Holdings Company (previously The Washington Post Company) from May 1991 until November 2015. He was publisher of The Washington Post newspaper from January 1979 until September 2000.
Eugene Meyer, Graham's grandfather, purchased The Washington Post at a bankruptcy sale in 1933. After graduating in 1966 from college, Graham was drafted and served as an information specialist with the 1st Cavalry Division in Vietnam from 1967 to 1968. He was a patrolman with the Washington Metropolitan Police Department from January 1969 to June 1970. Graham joined The Washington Post newspaper in 1971 as a reporter.
Graham is a co-founder of TheDream.US, the largest national scholarship fund for DREAMers. Previously, he served as chairman of the District of Columbia College Access Program. He remains a member of the DC-CAP board. DC-CAP has assisted over 23,000 DC students enroll in college and has provided scholarships totaling more than $33 million.
Graham is a trustee of the Federal City Council and KIPP-DC.
« Back to events
Upcoming events
Monday, Dec 17, 2018
11:30 a.m. reception/12:00 p.m. luncheon
Chicago Mayoral Candidate
Tuesday, Dec 18, 2018
7:30 a.m. reception/8:00 a.m. breakfast
Events sell out quickly!
Don't miss an event. Keep up with the City Club of Chicago.