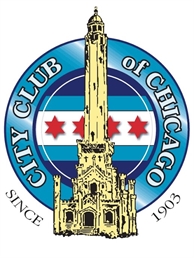 WTTW Mayoral Candidate Forum Night 1
moderated by Phil Ponce
Feat. Bill Daley, Susana Mendoza, Toni Preckwinkle, Paul Vallas & Willie Wilson
Monday, Feb 18, 2019
5:30 p.m. Reception/7:00 p.m. Forum/8:00 p.m. Reception
Location
WTTW Studios
5400 N. St. Louis
Chicago, IL 60625
Map and directions
This ticket is for the Monday, February 18 Mayoral Forum ft. Bill Daley, Susana Mendoza, Toni Preckwinkle, Paul Vallas, Willie Wilson
Due to the special nature of this event, the cancellation deadline for this event is Wednesday, February 13. All tickets must be paid in full prior to the event, and there is a limit of two tickets per person.
« Back to past events
Upcoming events
moderated by Carol Marin
Feat. Gery Chico, Amara Enyia, LaShawn Ford, Lori Lightfoot & Garry McCarthy
Tuesday, Feb 19, 2019
5:30 p.m. Reception/7:00 p.m. Forum/8:00 p.m. Reception
Cook County Assessor
Thursday, Feb 21, 2019
11:30 a.m. reception/12:00 p.m. luncheon
Events sell out quickly!
Don't miss an event. Keep up with the City Club of Chicago.