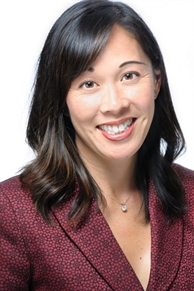 Grace Hou
Secretary
Illinois Department of Human Services
Monday, Sep 16, 2019
11:30 a.m. reception/12:00 p.m. luncheon
Location
Maggiano's Banquets
111 W. Grand Ave.
Chicago, IL 60654
Map and directions
Speaker
Grace Hou
Grace B. Hou has served under Governor JB Pritzker as Secretary of the Illinois Department of Human Services (IDHS) since April 2019. The mission of IDHS is strengthening Illinois by building up lives and communities which is achieved through an integrated network of mental health, substance use prevention and recovery, rehabilitation, developmental disabilities and family and community services. IDHS operates seven psychiatric hospitals, seven developmental centers, one treatment and detention facility for sexually violent persons 76 local offices and fourschools.
Grace also previously served as the Assistant Secretary at IDHS from 2003 to 2012, and during that time she was an architect of Illinois' Immigrant Integration New American's Gubernatorial Executive Order which was nationally recognized.
Grace has dedicated her career to advancing social justice by working in the non-profit and public sectors systems for change improvement through public policy development and implementation, social services provision, community organizing and engagement, and philanthropy. Grace most recently served as the President of Woods Fund Chicago from February 2012 to March 2019. Woods Fund Chicago is a bold grantmaking foundation that finds —and funds —projects that draw on the power of communities to fight the brutality of poverty and structural racism.
Early in her career, she was the Executive Director of the Chinese Mutual Aid Association (CMAA) and has been a vocal advocate for immigrants' rights. Grace is a child of immigrants from Taiwan and has lived and worked in Illinois since she was eight years old. She studied at the University of Illinois and has two teenage sons. She is the board chair of the Healthy Communities Foundation, a 2001 Leadership Greater Chicago fellow, a member of The Chicago Network and The Commercial Club, and a German Marshall fellow.
« Back to past events
Upcoming events
Cook County Health
Chief Executive Officer
Wednesday, Feb 9, 2022
Doors Open at 12:30 pm / Event Begins at 1:00 pm
Chicago Department of Aviation
Wednesday, Feb 23, 2022
Doors Open at 12:30 pm / Event Begins at 1:00 pm
Please note City Club's COVID-19 in-person event protocols
- All guests must provide proof of full vaccination at check-in
-All guests must remain masked throughout the program
-In lieu of serving lunch, Maggiano's will provide a to-go bag with a complete meal following the conclusion of the event
-Capacity will be reduced to allow more spaces between seats
City Club of Chicago event tickets are non-refundable.
Tickets are transferrable.