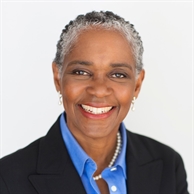 Tracey Scott
Chief Executive Officer
Chicago Housing Authority
Thursday, Mar 30, 2023
Doors Open at 11:30 am / Event Begins at 12:00 pm
Location
Maggiano's Banquets
111 W. Grand Avenue
Chicago, IL 60654
Map and directions
Speaker
Tracey Scott
In 2020, the Chicago Housing Authority (CHA) Board appointed Tracey Scott as chief executive officer of the nation's third largest housing authority, serving 64,000 families in Chicago. Under her leadership, CHA is investing in public housing rehabilitation projects and new mixed-income developments, while expanding education and employment services for residents to create more pathways for families to achieve economic power.
Ms. Scott serves on the board of the Council of Large Public Housing Authorities and as President of the Moving to Work Collaborative. Before coming to CHA, she held leadership positions with the Minneapolis Public Housing Authority, Atlanta Housing, and AT&T. She has served in volunteer leadership roles with Partners for Home Atlanta, the Federal Reserve Bank of Minneapolis' community advisory board, and Patelco Credit Union.
She holds degrees from the Wharton School at the University of Pennsylvania and Emory University.
« Back to past events
Upcoming events
Featuring remarks from CPS CEO Pedro Martinez
Jadine Chou, Maria Degillo, Daniel Brown, Dr. LaTacia Morgan-Greene and moderated by Walter Katz
Thursday, Sep 28, 2023
Doors Open at 11:30 am / Event Begins at 12:00 pm
moderated by Amy Totsch
Rev. James T. Meeks, Raul Raymundo, Imelda Salazar and Richard Townsell
Tuesday, Oct 3, 2023
Doors Open at 11:30 am / Event Begins at 12:00 pm
City Club of Chicago event tickets are non-refundable. Tickets are transferrable.
Our venues are wheelchair accessible. To request any other accessibility, please contact Amanda Agosti at aagosti@cityclub-chicago.org