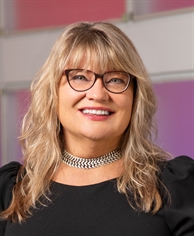 Commissioner Jamie Rhee
Chicago Department of Aviation
Thursday, Dec 14, 2023
Doors Open at 11:30 am / Event Begins at 12:00 pm
Save to calendar
$85.00 Non-Member Ticket (Join now!)
$65.00 Member Ticket
$65.00 Member Guest Ticket (Join now!)
$995.00 Full Sponsor Table (10 seats)
$650.00 Half Sponsor Table (5 seats)
SOLD OUT Add your name to the wait list
Location
Maggiano's Banquets
111 W. Grand Avenue
Chicago, IL 60654
Map and directions
Speaker
Commissioner Jamie Rhee
Commissioner Jamie L. Rhee is a leader in the aviation community, managing one of the world's largest airport systems: Chicago O'Hare and Midway International Airports. Over the course of 29 years with the City of Chicago, Rhee has served in multiple positions, including General Counsel for the O'Hare Modernization Program, Chief Procurement Officer, and Commissioner of the Chicago Department of Aviation since 2018.
Rhee has dedicated much of her career to diversity, equity, and inclusion. The procurement reform efforts she led during her City career have received national and international recognition and Rhee herself has received dozens of industry awards for her contributions.
She has overseen the purchasing of more than $2 billion in goods and services, authored articles and publications on aviation safety and security, and increased the accessibility of municipal contracts to minority, women, disabled, and veteran-owned businesses.
A steadfast advocate for accountability in government, Rhee and her team have developed a Code of Conduct for the Chicago airport community, detailing principles, values, and standards to be upheld by everyone working for and with the CDA.
In the summer of 2022, Rhee was elected chair of the U.S. Policy Council for Airports Council International – North America, a year after joining the group's board of directors to promote cooperation between airport governing bodies. It's one of ten boards Rhee serves on, including the international board for the American Association of Airport Executives. Rhee earned her undergraduate degree from Michigan State University, and a Juris Doctor from DePaul University where she made law review her first year.
« Back to events
Upcoming events
Chief Executive Officer
Chicago Public Schools
Tuesday, Dec 5, 2023
Doors Open at 11:30 am / Event Begins at 12:00 pm
moderated by Andrew Broy
Macke Raymond, Constance Jones and Greg White
Tuesday, Dec 12, 2023
Doors Open at 11:30 am / Event Begins at 12:00 pm
City Club of Chicago event tickets are non-refundable. Tickets are transferrable.
Our venues are wheelchair accessible. To request any other accessibility, please contact Amanda Agosti at aagosti@cityclub-chicago.org