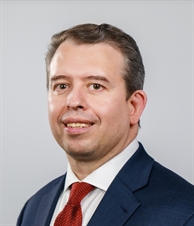 Pedro Martinez
Chief Executive Officer
Chicago Public Schools
Tuesday, Dec 5, 2023
Doors Open at 11:30 am / Event Begins at 12:00 pm
Save to calendar
$85.00 Non-Member Ticket (Join now!)
$65.00 Member Ticket
$65.00 Member Guest Ticket (Join now!)
$995.00 Full Sponsor Table (10 seats)
$650.00 Half Sponsor Table (5 seats)
SOLD OUT Add your name to the wait list
Location
Maggiano's Banquets
111 W. Grand Avenue
Chicago, IL 60654
Map and directions
Speaker
Pedro Martinez
With more than 30 years of experience in the private, nonprofit, and public education sectors, Pedro Martinez is a data-driven, results-oriented leader with a strong record of improving student outcomes in school districts around the country.
Mr. Martinez began his tenure as CEO of Chicago Public Schools in late 2021 — his third position leading a major urban school district, and his second time in a leadership role at CPS. As a nationally recognized leader with in-depth knowledge of academic reform strategies, CEO Martinez has achieved success by focusing on academic excellence, talent recruitment, culture shift, stakeholder engagement, and strong fiscal management. Read more about CEO Martinez's vision for the district in CPS' Three-Year Blueprint, which details the steps CPS is taking to help students recover from the pandemic and reimagine a better, more equitable District for Chicago's children.
Previously, CEO Martinez served as Superintendent of the San Antonio Independent School District (SAISD). Under his leadership, graduation rates rose, the dropout rate fell, and the number of SAISD students attending low-performing schools decreased by nearly 80%. He also expanded dual-enrollment programs that allow students to earn college credit and industry-recognized credentials in high-growth, in-demand fields while still in high school.
Prior to his time at SAISD, Mr. Martinez served as Superintendent in Residence for the Nevada Department of Education, where he was responsible for advising the Governor's office and the State Superintendent of Instruction on education policy decisions. Before that, he served as superintendent for the Washoe County School District in Reno, Nevada, where he improved graduation rates and increased the percentage of students taking and passing Advanced Placement (AP) exams.
Born in Aguascalientes, Mexico, Mr. Martinez came to Chicago with his family at the age of five in search of a better life. His CPS journey began as a student on Chicago's west side, and he credits the education he received in the District's schools with changing the trajectory of his life and inspiring him to dedicate his career to education.
Mr. Martinez earned his Bachelor of Science in Accounting from the University of Illinois. And his M.B.A. from DePaul University. He is also a graduate of the Broad Superintendent Academy and completed a Superintendent Certification Program at the University of Texas at San Antonio. He holds both a Texas Superintendent Certificate and a Professional Education Licence in Illinois with a Superintendent Endorsement.
« Back to events
Upcoming events
moderated by Andrew Broy
Macke Raymond, Constance Jones and Greg White
Tuesday, Dec 12, 2023
Doors Open at 11:30 am / Event Begins at 12:00 pm
Chicago Department of Aviation
Thursday, Dec 14, 2023
Doors Open at 11:30 am / Event Begins at 12:00 pm
City Club of Chicago event tickets are non-refundable. Tickets are transferrable.
Our venues are wheelchair accessible. To request any other accessibility, please contact Amanda Agosti at aagosti@cityclub-chicago.org