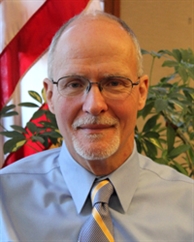 Paul Vallas
Democratic Candidate for Lt. Governor
State of Illinois
Wednesday, Jan 1, 2014
11:30 a.m. reception/12:00 p.m. luncheon
Location
Maggiano's Banquets
111 W. Grand Avenue
Chicago, IL 60654
Map and directions
Speaker
Paul Vallas
Paul Vallas is a longtime reformer and nationally renowned fiscal and education expert. The grandson of Greek immigrants, Vallas grew up in the Roseland neighborhood on Chicago's South Side and spent his teen years in Palos Heights. He graduated from Carl Sandburg High School and went on to attend Moraine Valley Community College and then Western Illinois University, where he received a bachelor's degree in history and political science, and a master's in political science. He also earned his teaching certificate. After graduating, Vallas briefly taught at a parochial school in Palos Hills and at community college in Sangamon County, the Taylorville Branch of Lincoln Land Community College. Vallas also served 13 years in the Illinois National Guard, including three years as a military instructor at the Officer Candidates School at Camp Lincoln. Vallas and his wife Sharon, a former police officer, reside in Palos Heights. They have three sons, one who recently returned from active duty in Afghanistan and another who serves in the Marine Reserves.
« Back to past events
Upcoming events
President & Board Member
Joyce Foundation
Wednesday, Mar 27, 2019
11:30 a.m. reception/12:00 p.m. luncheon
Maze Jackson, John Kass, Paris Schutz & Fran Spielman
Thursday, Mar 28, 2019
11:30 a.m. reception/12:00 p.m. luncheon
Events sell out quickly!
Don't miss an event. Keep up with the City Club of Chicago.