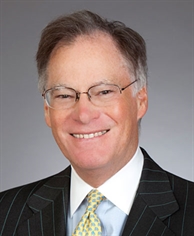 Joe Ahern
CEO
100 Club of Chicago
Wednesday, Sep 7, 2016
11:30 a.m. reception/12:00 p.m. luncheon
Location
Maggiano's Banquets
111 W. Grand Avenue
Chicago, IL 60654
Map and directions
Speaker
Joe Ahern
Joseph (Joe) Ahern is the Chief Executive Officer of the 100 Club of Chicago.
The 100 Club of Chicago, founded in 1966, is a not-for-profit organization that supports the surviving dependents of law enforcement officers, firefighters and EMS personnel who lose their lives in the line of duty. The 100 Club reaches out to all federal, state, county and local public safety personnel stationed in Cook and Lake Counties.
Since its inception, the 100 Club of Chicago has served 260 families with over $10 million, of which half was devoted to educational assistance for the dependents for their undergraduate, vocational education and graduate studies. Currently there are 20 dependents receiving assistance from the program and there are an additional 67 children who will be eligible for assistance as they reach college age.
Previous to Joe's leadership of the 100 Club of Chicago, he served as President and General Manager of CBS 2 Chicago (2002-2008); President and General Manager KGO-TV San Francisco (1998-2002); Managing Director of Disney Intl. Broadcasting Europe (1997-1998); President and General Manager of ABC 7 Chicago (1985-1997); and as a senior advisor on Chicago's 2016 Olympics Committee.
Joe has a wealth of experience and dedication to other civic and charitable causes including the American Cancer Society, Children's Memorial Hospital, Chicago Central Area Committee, World Business Chicago, Loyola University Council of Regents and Northeastern Illinois Public Safety Training Academy (NIPSTA).
Joe and his wife, Susan, reside in Barrington Hills with their two daughters, Kate and Ally. Another daughter, Meredith, is a Chicago resident.
« Back to past events
Upcoming events
Featuring remarks from CPS CEO Pedro Martinez
Jadine Chou, Maria Degillo, Daniel Brown, Dr. LaTacia Morgan-Greene and moderated by Walter Katz
Thursday, Sep 28, 2023
Doors Open at 11:30 am / Event Begins at 12:00 pm
moderated by Amy Totsch
Rev. James T. Meeks, Raul Raymundo, Imelda Salazar and Richard Townsell
Tuesday, Oct 3, 2023
Doors Open at 11:30 am / Event Begins at 12:00 pm
City Club of Chicago event tickets are non-refundable. Tickets are transferrable.
Our venues are wheelchair accessible. To request any other accessibility, please contact Amanda Agosti at aagosti@cityclub-chicago.org