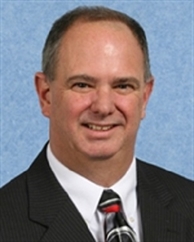 Randy Blankenhorn
Secretary
Illinois Department of Transportation
Tuesday, Nov 14, 2017
11:30 a.m. reception/12:00 p.m. luncheon
Location
Maggiano's Banquets
111 W. Grand Avenue
Chicago, IL 60654
Map and directions
Speaker
Randall Blankenhorn
Randy Blankenhorn has served as Illinois Transportation Secretary under Governor Bruce Rauner since 2015. Under the secretary's leadership, the Illinois Department of Transportation has focused on strengthening the state's status as the transportation hub of North America.
At his direction, the department is striving to become the most innovative department of transportation in the country, with a goal of providing safer, more cost-effective transportation to the people of Illinois. He oversees a $3 billion operating budget that supports a work force of 4,800 employees, with annual oversight of more than $3.4 billion in capital projects.
Prior to his appointment, Blankenhorn was the executive director of the Chicago Metropolitan Agency for Planning. His appointment as Transportation Secretary represented a return to IDOT, after having worked at the agency for 22 years.
During his time as the head of the agency, IDOT has embraced new approaches and developed new strategies to investing in infrastructure. Blankenhorn led the first reorganization in several decades to make IDOT more efficient, improve customer service, integrate safety throughout the agency and instill a multimodal approach in all planning and programming activities.
A lifelong Illinois resident, Blankenhorn leads an agency of 10 offices that serve the transportation needs of the state across multiple modes, in rural, suburban and urban environments.
« Back to past events
Upcoming events
City of Chicago Inspector General Joseph Ferguson, Chicago Board of Education Inspector General Nicholas Schuler, Cook County Inspector General Patrick Blanchard
Wednesday, Jul 18, 2018
11:30 a.m. reception/12:00 p.m. luncheon
moderated by George Papajohn
Gary Marx, David Jackson, Jennifer Smith Richards, Juan Perez, Jr.
Tuesday, Jul 24, 2018
11:30 a.m. reception/12:00 p.m.
Events sell out quickly!
Don't miss an event. Keep up with the City Club of Chicago.