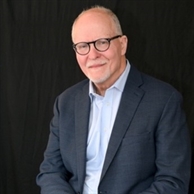 Paul Vallas
Candidate for Mayor of Chicago
Tuesday, Mar 28, 2023
Doors Open at 11:15 am / Program Begins at 12:00 pm / Social Hour 1:00 - 2:00 pm - dessert, coffee and cash bar
Location
Maggiano's Banquets
111 W. Grand Avenue
Chicago, IL 60654
Map and directions
Speaker
Paul Vallas
Paul Vallas has devoted his life to public service, both in and out of government, and is experienced in leading people, solving problems and building initiatives across political boundaries. His passion for equality of opportunity and belief in the ability of every child to fulfill their potential if given the chance, led to decades of leadership experience in turning around troubled big-city school systems. That same passion propelled him to join the relief team in Haiti after the earthquake and other efforts to revive and rebuild communities that others deemed hopeless.
His relentless focus on detail and letting nothing go to waste underlies his ability to uncover resources that others overlook and make the most of them, as he did as Budget Director for the City of Chicago. As the husband of a wife who lovingly committed herself to raising his family and supporting his career, sons who have also chosen a life of public service, and grandfather to a bi-cultural and bi-lingual family, he feels an intensely personal responsibility to them to foster an inclusive, fair and ethical society in which they and all of our fellow citizens can succeed based on hard work and commitment to shared values.
« Back to past events
Upcoming events
Chief Executive Officer
Chicago Public Schools
Tuesday, Dec 5, 2023
Doors Open at 11:30 am / Event Begins at 12:00 pm
moderated by Andrew Broy
Macke Raymond, Constance Jones and Greg White
Tuesday, Dec 12, 2023
Doors Open at 11:30 am / Event Begins at 12:00 pm
City Club of Chicago event tickets are non-refundable. Tickets are transferrable.
Our venues are wheelchair accessible. To request any other accessibility, please contact Amanda Agosti at aagosti@cityclub-chicago.org