Jacki Robinson-Ivy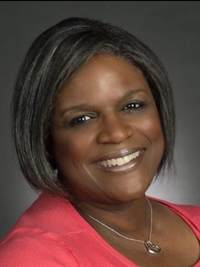 Jaclene L. Robinson-Ivy is a Senior Vice President at The Northern Trust Company, Chicago. She is a Public Affairs Officer in the Corporate Compliance/Special Programs Group. Previously, she was a Relationship Manager in the Correspondent Trust Services Division of the Institutional Financial Services Group. Correspondent Trust provides trust and custody services to bank trust departments, independent trust companies and investment managers.
Jacki joined Northern Trust in 1988 and served in various capacities in Securities Operations before being named an Officer in June 1995, a Second Vice President in July 1999 and a Vice President in June 2003.

She received a B.S. degree from Western Illinois University.
Jacki was a member of the 2001-02 Northern Trust United Way Leadership Team and Co-chair of the 2002-03 Northern Trust United Way Leadership Team. She is a member of the Advisory Council of the Northern Trust UNCF Walkathon, a member of the Quality Service Medallion Nomination Committee for C&IS. Jacki was a recipient of the 2002 Chairman's Diversity Award. Jacki is a member of the Illinois Banking Associations Government Relations Board. She serves as Chair of the Public Affairs Council of the Financial Services Roundtable. She is a member of the Chicago United Leaders Circle and the Chicago Children's Advocacy Center, Government Relations Board.